Stay on the Same Page Workshop
Come join us for our workshop that will help you sustain the value from your work now. You will have the benefit of being coached by the creators of the Work Excellence Methodology.
Workshops for Business Management Techniques
Stay on the Same Page Workshop
Work Excellence Stay on the Same Page workshop is designed to introduce the PDCA (Plan, Do, Check, Adjust) method and use practical exercises to teach the core principles. Small groups of attendants go through several learning cycles, each reinforcing their learning of Work Excellence Method basics.
Workshop attendees undertake several exercises centered around understanding their work and creating a standardized approach to that work.  At the end of the workshop, attendants leave with practical knowledge they can immediately apply to see significant transformations in their work.
Work Excellence Workshops Are Now Offered Online
Join us for our online workshops that help you create more value from your work now. In addition, you get a half-hour of individual coaching with one of our certified business coaches. Invite your team or colleague to share the Online Work Excellence Experience.
What will you learn from the Stay on the Same Page Workshop?
Learn how to build and implement a repeatable system built on timeless principles of how work can be broken down into an essential structure (Planning, Doing, Checking, and Adjusting) around the purpose of any work. It will help frame the cadence, rhythm, or interval of the organizational cycles of when certain types of work get done. This is an essential business management workshop that will help develop a sound work process system for your business.
The Participant will be able to:
Create visibility and structure of the PDCA System (Planning, Doing, Checking, Adjusting) in their work with organizations, functions, teams, and other individuals

Explain the essential structure of the ultimate Work System PDCA as an L0 Work System and the purpose of each phase

Visibly show the organization, function, team, and individual the distinctive work steps and cadence for conducting work

Gain clarity to what work needs to be done at what time, at a certain pace, with expected results along the way to future state

Utilize timeless work principles and structure of Work PDCA to reduce variation in connections, increasing collaboration, thereby, reducing wasted time, and energy

Identify areas in the organization, function, team, or individual work that are not stable and need to be

Create a level structure for engagement, discussion, decision making, and accountability in the work
Business Process Workshop to Fit Your Needs
Work Excellence Workshops include handy practice exercises that help you create visual representations of your work. All exercises use your business' actual work and not simulations. We use this approach because the Work Excellence Method is applied your way to work towards the value you choose. 
Using this approach, we help you learn how to apply the Work Excellence Method using powerful visual cues and motifs. Workshop attendants gain startling insights into their work, resulting in a clear unity of purpose focused on what they need to do next. 
Excellent Organizations Generate Value in Multiple Ways
Customer Value
Meet/exceed customer expectations
Grow with your customers
Build deeper connections with your customers
Get on the same page with your customers
Organizational Value
Achieve your short and long-term strategic goals
Improve your financial condition
Scale and innovate faster
Get everyone aligned with the same goals at all levels of the organization
Cultural Value
Maximize value received with your team and the communities in which these organizations reside and serve
Increase the confidence, capability, and skills of your leaders
Be the best place to work, best employer, or best at establishing work/life balance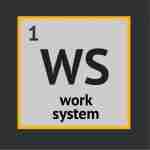 Work System
Visually presents how you "create the value" from your work.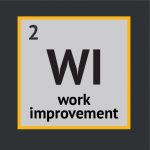 Work Improvement
Visually presents how you "improve the value" of your work.
Work Measurement
 Visually presents how you "ensure the value" of your work.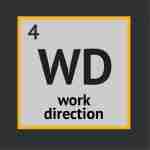 Work Direction
Visually presents how you "define the value" of your work
Work Excellence Testimonials
"Really didn't want it to end! One thing leads to another, and I want to continue to deep-dive and take the next steps."
"It's really about getting everyone on the same page by providing clarity. I work with people from a lot of different areas, and this will help communicate with coherency."
"After two years of using this, we are closing an average of 4-5 projects per month, versus 1-2. Laying out our entire project management process and making incremental improvements each quarter through Work Excellence has been a game-changer."
"Very useful will be incorporated into daily work. Great coaches:positive and patient who provided excellent guidance and made a connection to real work."
"Presentation was organized and informative with easy-to-follow examples; explanations were clear."
Are you ready to sustain value in your business?
Come join us for our workshop that will help you Sustain the Value from Your Work Now. You will have the benefit of being coached by the creators of the Work Excellence Methodology. Invite a colleague to sign-up and share this experience.