The Work Excellence® Method
All Success Starts When Everyone is on the Same Page
The Work Excellence Method helps you create more value from your work. Our method helps you get on the same page and see the most important issues in your work and discover how making small changes in your work can result in massive gains in productivity, time, and cost savings.
How Many Times Have You Heard 'We Are Not on the Same Page'?
At Work Excellence, we know that disjointed teams and departments are a major cause of failing organizations. We have identified two factors that most of an organization's problems stem from:
The organization has not defined high-level strategic goals

The organization does not have a common method for completing work
Examples of organizational issues include internal churn, company-wide chaos, specific areas that need improvement, and not knowing where to start.
Get Your Team on the Same Page & Create More Value From Your Work
Work Excellence has foundational beliefs that govern everything we do. For an organization to be Excellent, we believe:
1. You need a Method of Working to help your organization get and stay on the same page
2. All work can be improved & completed with excellence
3. You will get more value, now — You chose the value!
At Work Excellence, we believe for an organization to be excellent, you must have a common method of working and clearly defined strategic goals. The common set of strategic goals and methods of working must be visually communicated and in line with why your organization exists.
The Work Excellence Method guides you in creating a central document that will get your team on the same page. The results you receive are directly correlated to the depth you apply the method and services we provide.
Excellent Organizations Generate Value in Multiple Ways
Customer Value
Meet customer expectations

Grow with your customers

Build deeper connections with your customers

Get on the same page with your customers
Organizational Value
Achieve your short and long-term strategic goals

Improve your financial condition

Scale and innovate faster

Get everyone aligned with the same goals at all levels of the organization
Cultural Value
Maximize value received by the employees and the communities in which these organizations reside and serve

Increase the capability and skills of your leaders

Be the best place to work, best employer, or best at establishing work/life balance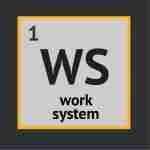 Work System
Visually presents how you "create the value" from your work.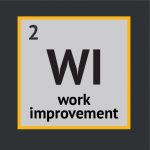 Work Improvement
Visually presents how you "improve the value" of your work.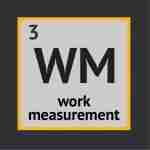 Work Measurement
 Visually presents how you "ensure the value" of your work.
Work Direction
Visually presents how you "define the value" of your work
Work Excellence Formats for Developing a Common Method of Working
Work Excellence is delivered through several experience levels depending on your needs and desired results. You can choose which experience level to engage in or request us to evaluate your needs and suggest the best experience level for you.
Featured Work Excellence Workshops
Featured Work Excellence Workshops
Work Excellence Testimonials
"Really didn't want it to end! One thing leads to another, and I want to continue to deep-dive and take the next steps."
"It's really about getting everyone on the same page by providing clarity. I work with people from a lot of different areas, and this will help communicate with coherency."
"After two years of using this, we are closing an average of 4-5 projects per month, versus 1-2. Laying out our entire project management process and making incremental improvements each quarter through Work Excellence has been a game-changer."
"Very useful will be incorporated into daily work. Great coaches:positive and patient who provided excellent guidance and made a connection to real work."
"Presentation was organized and informative with easy-to-follow examples; explanations were clear."
Ready to Get Your Team on the Same Page?
Do you want to learn how to create more value for your business?