Not Open To Public | Sustain the Value! | Anderson Aluminum
Come join us for our workshop that will help you Sustain the Value from Your Work Now. You will have the benefit of being coached by the creators of the WorkExcellence®  Methodology.  Invite a colleague to sign-up and share this experience.  
Workshop date and time will be provided at a later day.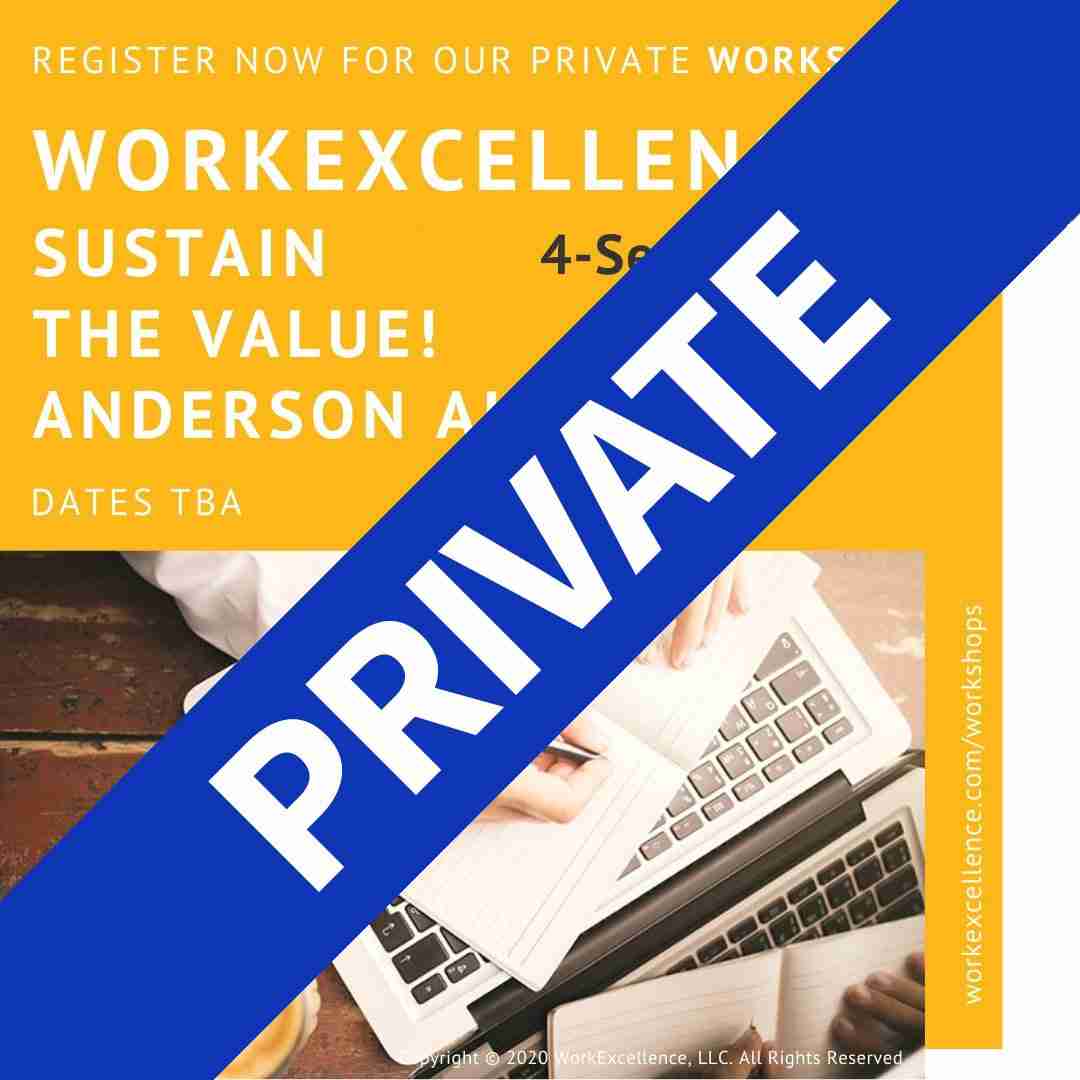 The Participant will be able to:
Create visibility and structure of the PDCA System (Planning, Doing, Checking, Acting) in their work with organizations, functions, teams, and other individuals
Explain the essential structure of the ultimate Work System PDCA as an L0 Work System and the purpose of each phase of
Visibly show the organization, function, team, and individual the distinctive work steps and cadence for conducting Work
Gain clarity to what work needs to be done at what time, at a certain pace, with expected results along the way to future state
Utilize timeless work principles and structure of Work PDCA to reduce variation in connections, increasing collaboration, thereby, reducing wasted time, energy, and
Identify areas in the organization, function, team or individual work that are not stable and need to be
Create a level structure for engagement, discussion, decision making, and accountability in the work