Tackling Today's Crisis: Creating Value for your Business in the Wake of Covid-19
Free Webinar to Help You Navigate
Tackling Today's Crisis: Creating Value for your Business in the Wake of Covid-19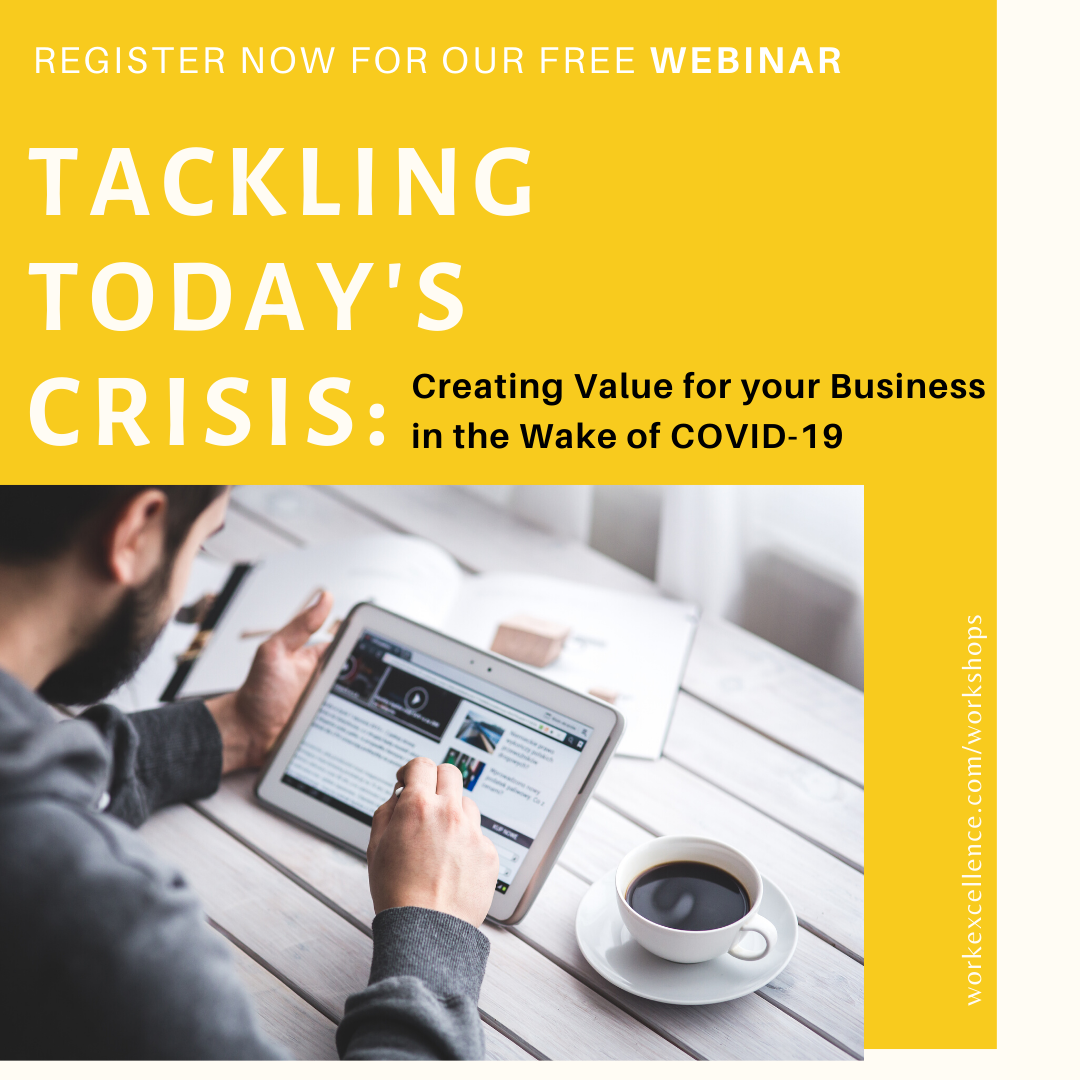 We're at another turning point now. As Covid-19 changes the world as we know it, it can be intimidating to face the future of work. Our free one-hour webinar is here to help you through the crisis.   
The WorkExcellence® Method helps you create more value from your work. By helping you see the most important issues in your work and discovering how making certain changes can empower you, we can get through this crisis together.
Our Business Webinar will show you:
Ideas for how your business can pivot and continue to add value from your work

Introduce business process techniques to clearly understand current state

Communication essentials with your team by making your work visible

Understand the 5 Core Elements of Work

How to benefit in time and cost savings, both more precious than ever, and

How creating a plan can empower you through this crisis
Watch Tackling Today's Crisis: Creating Value for Your Business in the Wake of COVID-19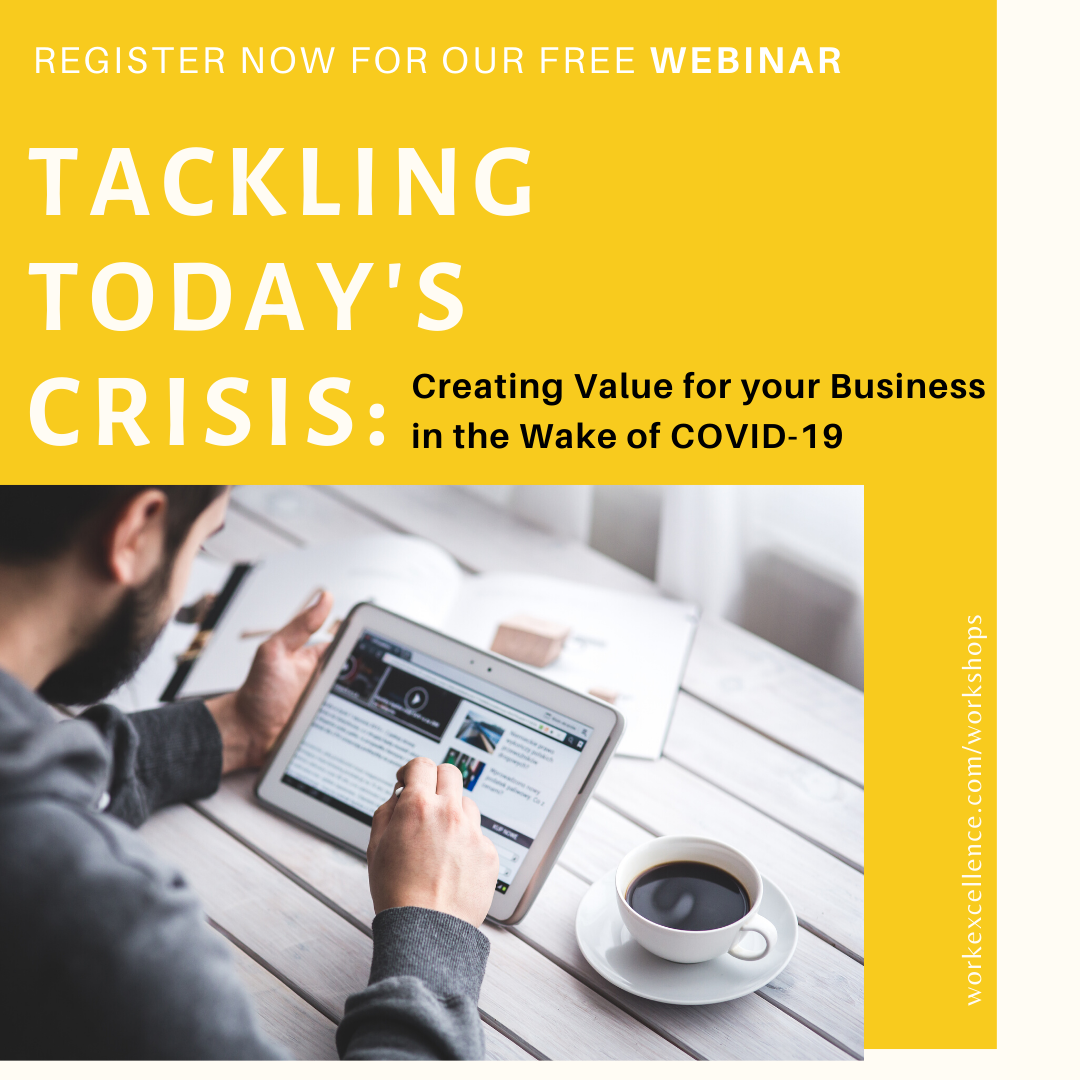 Ready to supercharge how you work?
Sign up for a free assessment today.