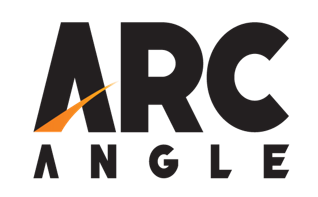 There are three partners at ARC ANGLE who are supplemented by a team of 20+ operating executives depending on the project at hand. All have deep experience in M&A and Business Development. Charanjeet Gill is our practice lead for Operations:
30+ years' global experience with a proven track record in supply chain, operations, finance, and engineering leadership. Companies worked for include Cummins, CPM-Crown, Harris Corp, IDEX, and New Venture Gear (a JV between General Motors and Daimler-Chrysler).
Margin Improvement – Decreased COGS by 8% within 2 years and 12% over 5 years at CPM- Crown. At Harris he achieved a 9% average year-over-year savings within 2 years and improved quality by 95% while decreasing resources by 15%. Operating margins at Harris improved 900bps as a direct result.
Inventory Improvement – Demand Driven Supply Chain / Demand Planning which reduced lead-time by 20% and increased inventory turns by 40% in 1 year, linking suppliers to customer demand through ERP and implementing VMI. At IDEX, he established the Asia Sourcing Office (ASO) within 6 months, saving $12M in the first year. At Cummins, he decreased costs by 35%.
Rehan Subhan is our practice lead for Management Systems and IT:
30+ years of global experience in IT strategy development, problem solving, and project management. Companies worked for include United Health Group, Wells Fargo, Delta Airlines, Wincrest Capital, Metropolitan Airport Commission, Surmodics, Lifetouch, and Schweizer Group.
Cost savings – unified six global sites for Schweizer leading to a service improvement from 5/24 to 7/24 and saving €800M annually.
Led the migration of UHG portfolio of applications from non-UHG standard data centers to UHG data center, implement HA (high availability), and DR (disaster recovery) infrastructure for mission critical systems, scale the applications infrastructure to support $27B business.

As CIO of Surmodics he led integration of two acquisitions including standing up a business unit (Ophthalmology) in CA, new facility expansion, and vacating an existing 250k sqft facility.

At Wyncrest, he was lead IT advisor on investments, provided guidance to portfolio companies, and supplemented portfolio companies' IT staff where necessary.

While working for the MAC, he oversaw the upgrade of MSP airport network and data center infrastructure to support the Super Bowl and March Madness traffic.
Andy Eckert is practice lead for Sales and Customer Engagement:
30+ years of global experience in Strategy Development, Sales, and General Management. Companies worked for include General Mills, Tennant Company, Imperial Plastics, and Storecast Merchandising.
Improved Tennant's Americas Business Unit operating margins by 530 basis points from 22.8% to 28.1% by deploying new go to market strategies in North America, Brazil, and Mexico. Delivered three-year Compound Annual Growth Rate (CAGR) of 35% in Latin America through strategic acquisition and distributor investment initiatives.
Grew Storecast sales from $13M to $22M through expansion of market coverage from five states to 31 in 18 months while retaining 100% of existing customer base. Rebuilt the sales team at Imperial Plastics and grew business $15M in two years.
LinkedIn Profiles
Ready to Sign Up for the Workshop?