Robust Process Improvement Tools
We provide robust process improvement tools and a process improvement system to optimize your business and help you achieve an operational competitive advantage.
A business process improvement toolset that helps you get more value from your work now!
Our System of Work Process Improvement Tools
The Competitive Advantage of Process Optimization
Every business needs a competitive advantage to succeed and dominate its market. Some advantages are extrinsic, while are others intrinsic. One intrinsic competitive advantage available to companies is operational efficiency and process effectiveness. Here at Work Excellence, we use business process management tools to achieve significant gains. We provide you the necessary process optimization tools to fully optimize your business' operations.
Our Superior Business Process Management Framework
We have worked with dozens of companies over the years to help innovate and optimize work processes with our business improvement tools. One significant outcome each time has been a rise in productivity and overall throughput. We have helped our clients compete better and gain serious operational fluidity.
What is the Work Excellence Business Process Management Framework?
The Work Excellence Method is a system born from decades of combined experience, skill, and research of our founders. Having worked with dozens of businesses in consulting capacities, we have discovered that companies and individuals have an opportunity in how they work. Through decades of research and multiple test cases, we found that making crucial improvements to your work can lead to significant time, productivity, and money savings. 
We Help You Streamline Business Processes
Our team is made up of seasoned work process improvement professionals Steve Gran and Brian Cain. Steve and Brian have worked together for decades helping businesses improve the way they work. From their combined experience, they developed the Work Excellence Method.
Both partners are passionate about helping people and businesses flourish. This dedication has led them to create incredible process analysis tools for process improvement, which have helped firms change and improve how they work. Steve and Brian are hands-on with most business process management training workshops, allowing clients to benefit firsthand from their decades of experience.
Work Excellence's Mission
Work Excellence, LLC is a business process improvement company that offers workshops, business consulting, business coaching, and process optimization webinars. Over the years we have been helping businesses, we have identified two approaches as having significant and lasting effects on a business's processes. Furthermore, we also offer premier workshops that help individuals or companies scale our solution to a broader audience and more diverse use cases.
Process Analysis Tools for Process Improvement
Our workshops are designed to engage small to medium-sized groups with our work process improvement tools using the Work Excellence Method. During the workshops, which are often two-day events, participants achieve clear improvements in how they work. Most attendants go on to see significant changes to how they work within a few weeks of applying the lessons learned.
Our coaching services are designed for one on one business process optimization. We work with senior managers, business owners, C-suite executives, and other persons in leadership to help them understand and employ WorkExcellence tools for business process management. Our coaching services can either be a one-off training or ongoing personalized support.
Our consulting services are designed for companies that need us to come in and help streamline business processes. We act as a source of knowledge and experience for companies transitioning to a better or leaner way of working. Companies that bring us in as consultants benefit directly from the Work Excellence Method which was founded in lean process improvement tools and techniques.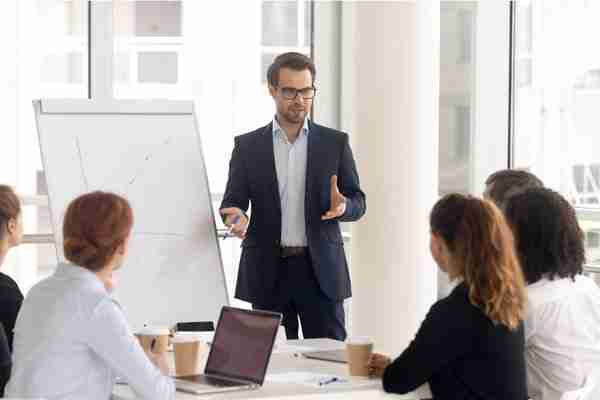 Excellent Organizations Generate Value in Multiple Ways
Customer Value
Meet customer expectations

Grow with your customers

Build deeper connections with your customers

Get on the same page with your customers
Organizational Value
Achieve your short and long-term strategic goals

Improve your financial condition

Scale and innovate faster

Get everyone aligned with the same goals at all levels of the organization
Cultural Value
Maximize value received by the employees and the communities in which these organizations reside and serve

Increase the capability and skills of your leaders

Be the best place to work, best employer, or best at establishing work/life balance
Robust Process Improvement Tools for Multiple Industries
Over 15 years we have developed the Work Excellence Method, we have designed it to work for any industry. Our experience has shown us that when our continuous process improvement tools are applied to a company's internal operations in any industry, significant benefits are experienced.
Here is an abridged list of some of the industries we have worked in:
Process Optimization Tools for Multiple Functions
Making improvements to different functions within an organization can have a dynamic transformational effect on how the entire company works. We work with leaders and teams in all or several functions within a company, helping them benefit from the Work Excellence Method.
Some of the company functions that can benefit:
Continuous Improvement/Quality
Fundraising (not-for-profit)
Process Excellence Tools for Multiple Roles
Each role within an organization has a crucial part to play in how the entire organization works. Since any organization is the sum of all its roles, we have seen changes to one role have a significant positive impact on the whole organization.
If you work in any of the roles listed below, you can significantly benefit:
Continuous Process Improvement Tools Create Operational Productivity
If you want your work understood, valued, and appreciated, then the Work Excellence Method is for you. You can get more value from your work and clearly understand what next steps you need to take to excel by using the robust process improvement tools that we give you. Our simple and easy to understand approach makes it easy for anyone to see improvements in your work.
Business Process Management Tools & Techniques
The Work Excellence Method uses visual tools, so individuals and teams can reach their desired results quicker. When you adopt the Work Excellence Method, you create a common way to connect and collaborate across your organization, resulting in dynamic transformation and watershed results. The application of continuous process improvement tools leads to increased momentum, helping you see increased value from your work.
Choose Our Business Process Management Framework
Your next level of business process excellence is just a phone call away. Contact us today, and let's discuss how you can apply the Work Excellence Method to your work and get more value now.