Private Workshop | Create More Value, Now! | Anderson Aluminum
Come join us for our 4 session workshop that will help you Create More Value from Your Work Now. You will have the benefit of being coached by the creators of the WorkExcellence®  Methodology.  Invite a colleague to sign-up and share this experience.  
Click below for more information:
Create More Value Now – Online Workshop Preparation & Format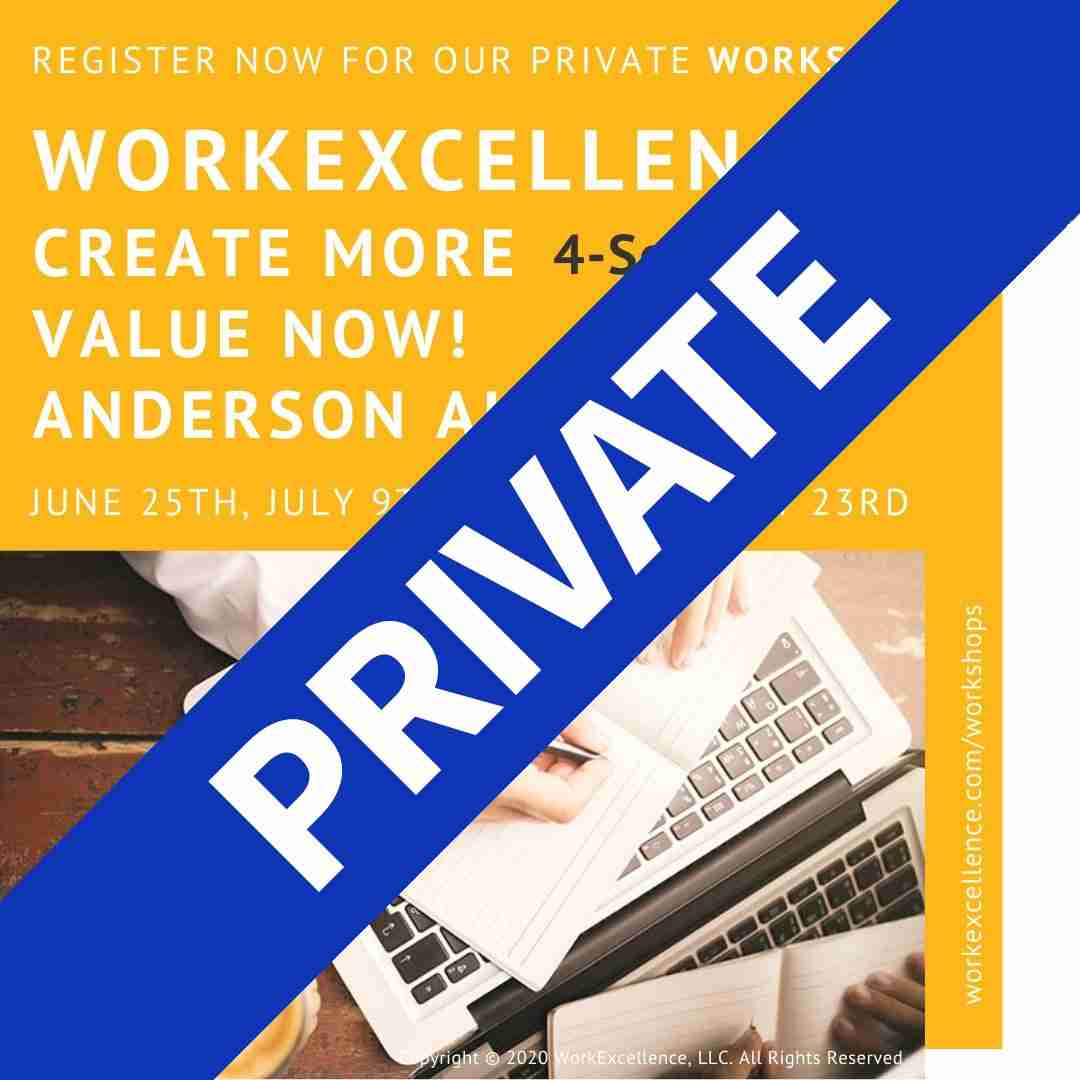 The participants will be able to:
Grounding in the four foundational areas of the WorkExcellence® Method (Work System, Work Improvement, Work Measurement, and Work Direction).
Establish a common way of working that gets everyone on the same page.
Gain clarity on the current state of your work.
Focus forward and plan your next steps to better working.
Understand how to sustain your momentum and create successful work patterns that work.
Transform how you work in a short period of time after attending a business workshop.