Not Open To Public | Sustain the Value! Work PDCA L0 Organizational | Leadership Team | Anderson Aluminum
Come join us for our workshop that will help you Sustain the Value from "Your Work" Now. You will have the benefit of being coached by the creators of the WorkExcellence®  Methodology.  Invite a colleague to sign-up and share this experience.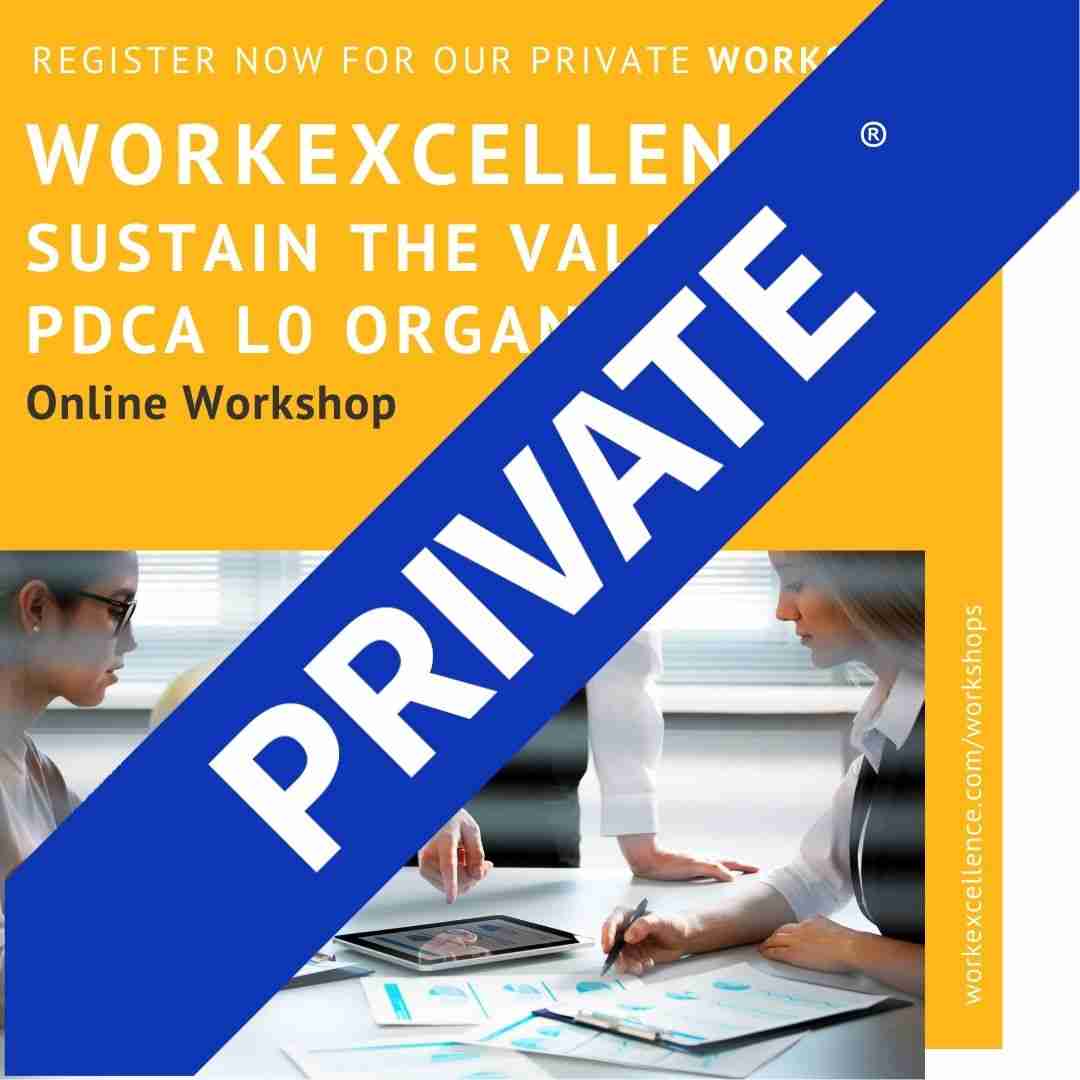 Participants will be able to:
Participant discussion on learning and insight from foundations workshops.
Understand the timeless work principles in PDCA thinking and work at organizational level.
Understand how PDCA and the A3 set works together (between, with in interval, and A3 sets needed)
Understand the Work PDCA steps (Paint-by-Numbers) to apply to your work.
Understand Organizational Management Systems (Meeting, Visual, Communication & Document)
Understand organizational Takt Time, Interval Mapping and organizational work selection (Top Down / Bottom up)
Review helpful Organizational Work PDCA tools.