Work Excellence Blog
Read our latest articles on how to organize and run your business with better business results.
Are you experiencing increased costs due to the supply chain issue?  You are not alone....
read more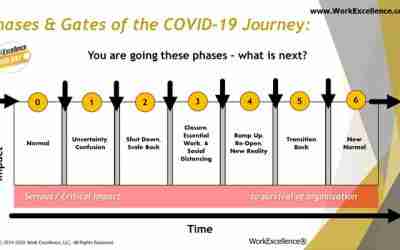 What Does Business Process Reengineering Involve After COVID-19? Just as the federal government, states, and...
read more
Tips for Dealing With Uncertainty at Work Six months ago, the economy was booming, unemployment was very low, and most...
read more
Our lives are changing rapidly. As we transition to life away from others, how do ensure we are still creating value...
read more
Is Your Organization Ready to Get on the Same Page?
Contact us today for more information about our Work Excellence business performance improvement packages. We can assess your needs and prescribe the best package for you.